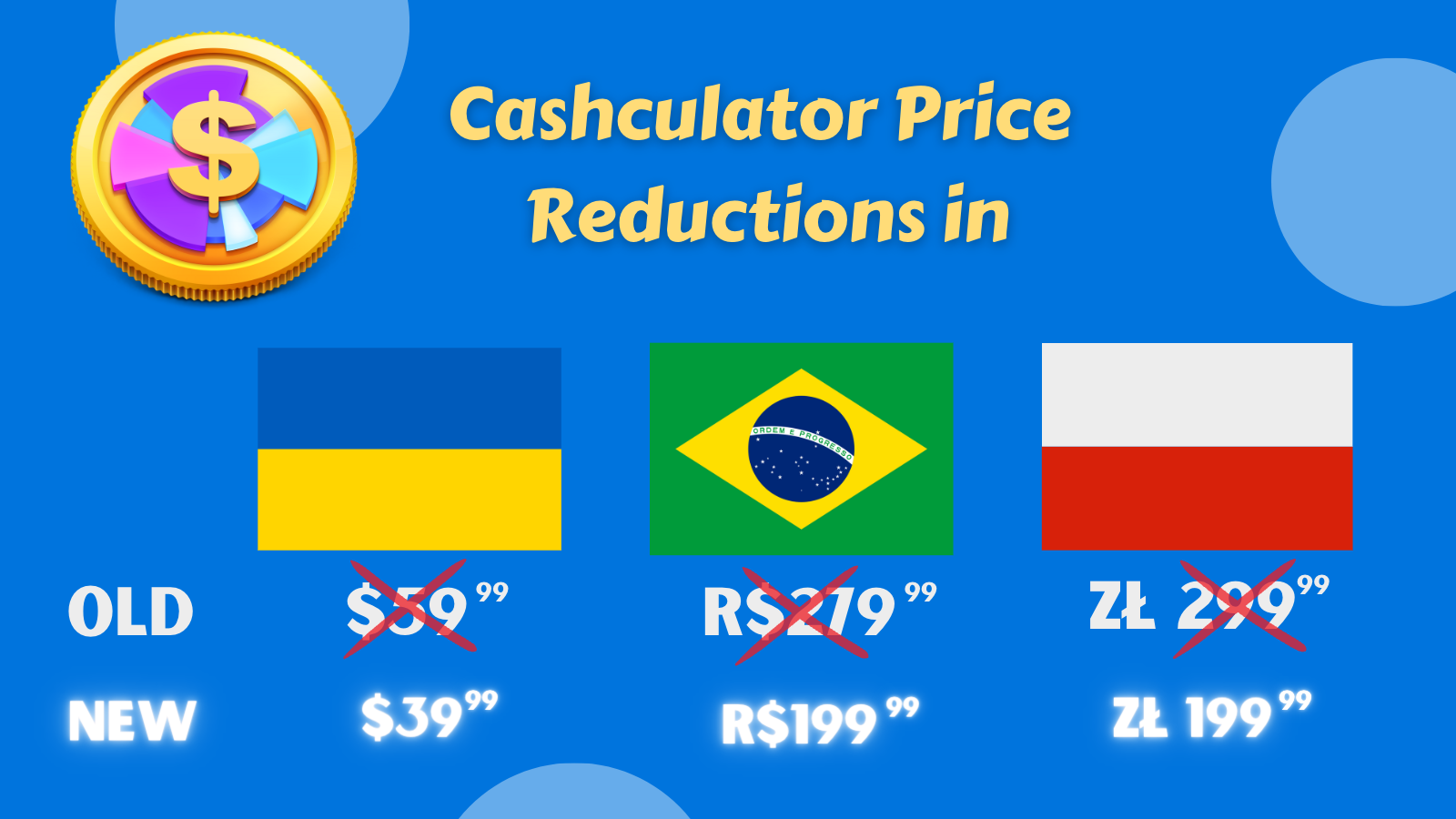 Effective immediately, you'll find the price of Cashculator's full version (accessible via a single in-app purchase, no subscription required) reduced by almost a third in Brazil (R$199.90) and to 199.99 PLN in Poland and $39.99 in Ukraine!
This reduction represents a saving of a third on our previous prices in these countries. We believe everyone should have access to the best financial tools, regardless of residency.
With this price reduction, we hope to make Cashculator even more accessible and affordable to users in Ukraine, Poland, and Brazil.
If you have any questions about the new pricing, please don't hesitate to contact us. We love hearing from you and will do our best to address any concerns or issues.
Thank you for choosing Cashculator as your financial tool, and we look forward to continuing to support your financial goals! Sincerely, Your Cashculator Team
Ready to take control of your spending?
Wish you could forecast future income, expenses and cash flow? Check out Cashculator — Personal Finance today. Learn how the program works using the free five-category version, then pay once to unlock unlimited income and expense categories.