Cashculator has long been the go-to app for Mac users seeking an intuitive yet powerful solution for personal finance management. With the highly anticipated version 2.2 update, we're pushing the boundaries even further. From effective features like CSV import to improved accessibility, this update ensures that Cashculator meets the needs of a diverse range of users. Let's dive into the new additions and significant changes in Cashculator 2.2!

Seamless Data Import with CSV Integration
Ever wished you could directly import your bank statements, credit card summaries, or even transactions from other money management apps into Cashculator? The new CSV Import feature allows you to bring in financial data from elsewhere as long as it's in a CSV file, which has been a spreadsheet standard for decades. This makes tracking your expenses and budgeting more efficient than ever.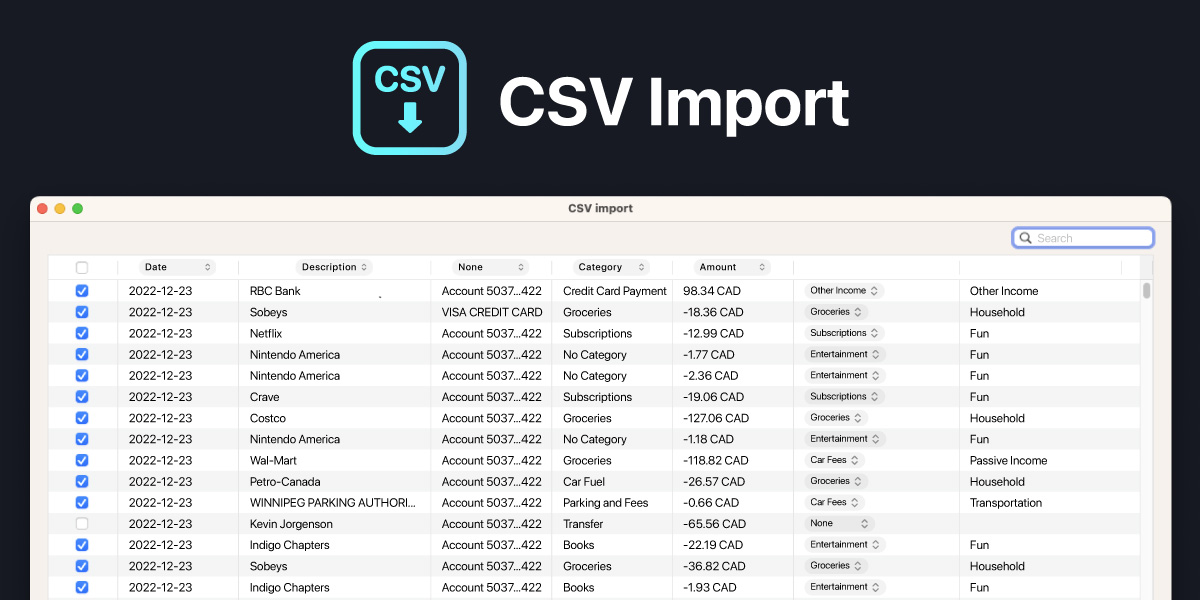 Advanced Transaction Management: Move or Duplicate Transactions
Managing your financial transactions has never been easier. With Cashculator 2.2, you can now move or duplicate any transaction within the app, so you can put things in just the category you want (and move them if you change your mind). Whether it's a one-time purchase or a recurring expense, these new options provide more flexibility in organizing your financial records.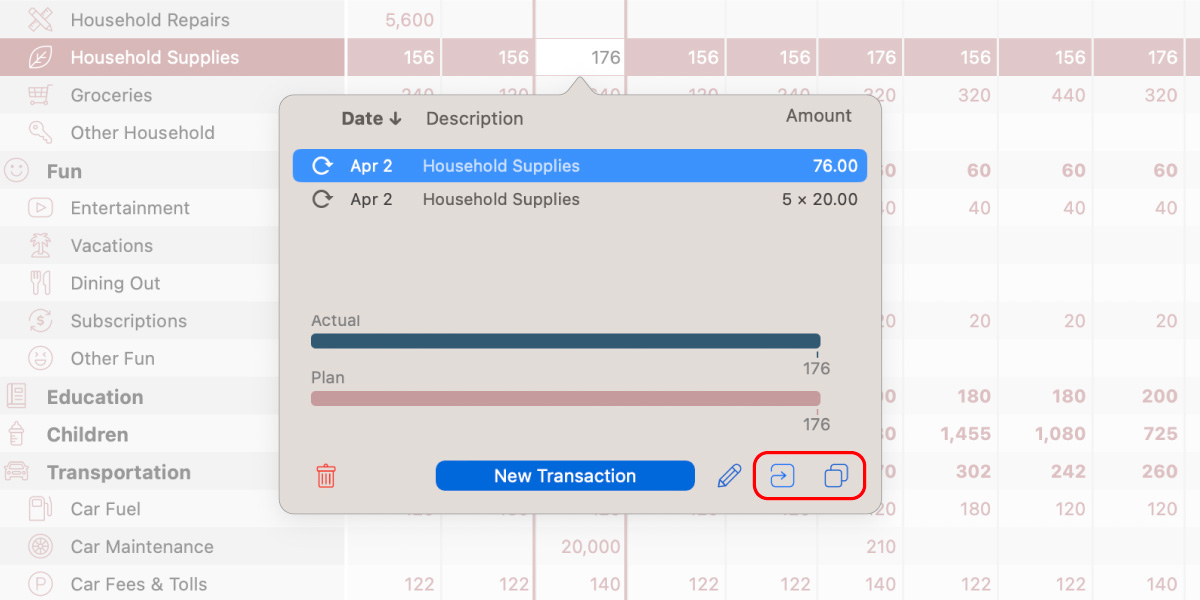 Customizable Color Themes
Cashculator 2.2 introduces color themes designed to accommodate all users, including those with Color Vision Deficiency (CVD). Choose from three special themes aimed to make your financial planning more inclusive.
Create Your Unique Experience
If our pre-set themes don't resonate with you, take control and create your own! The custom color theme feature allows you to design a Cashculator interface that's uniquely yours.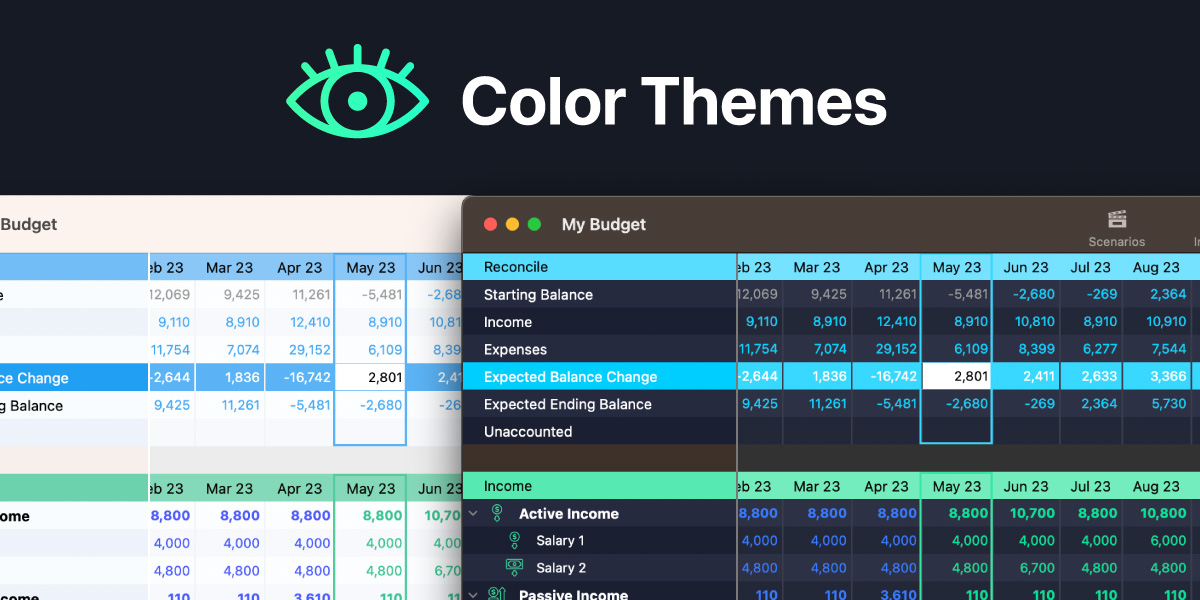 Enlarge the View by Zooming In
Struggling to see those tiny numbers? Cashculator now offers a Zoom feature, allowing you to enlarge any view up to two times its default size. Enhance your user experience while gaining a clearer perspective on your finances.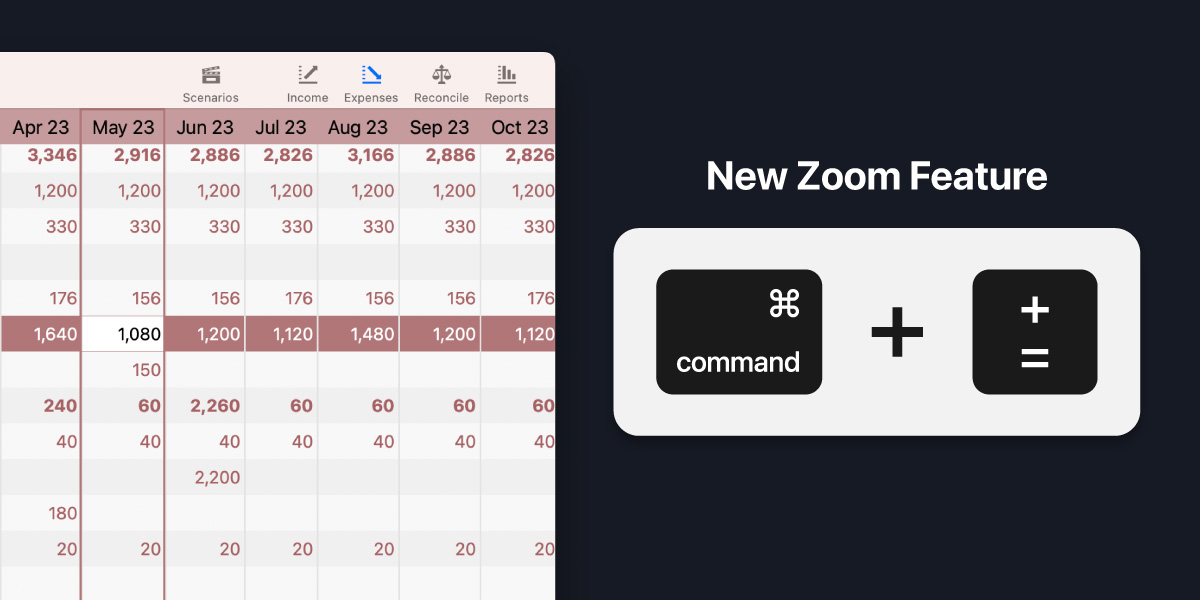 Start with a Blank Template for Complete Customization
If you already have your budget categories planned out or if you wish to base them on imported data, you may prefer the new Blank template. This lets you set up a customized budget faster, ensuring you can focus more on managing your finances and less on setting up your tools.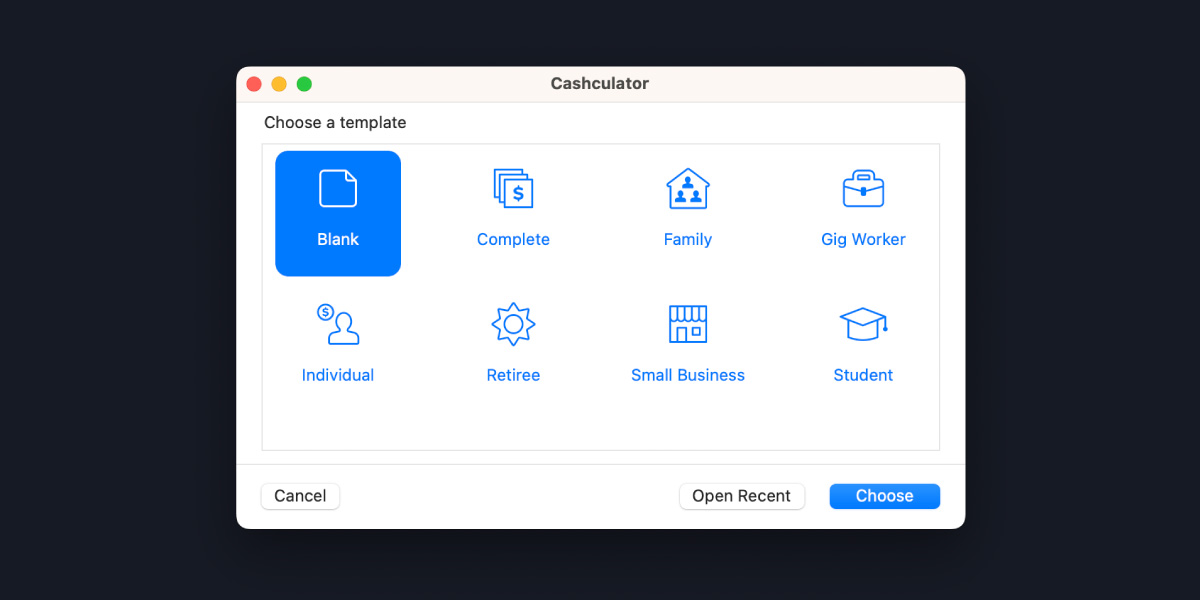 Of course, this update also includes a host of bug fixes, aiming to provide you with a smoother, more reliable Cashculator experience.
Transitioning to Subscriptions: What You Need to Know
Starting with this update, Cashculator will shift to subscriptions. After a trial period, using more than five categories will require a monthly or yearly subscription. The subscription pricing is set at 49.99 USD per year or 5.99 USD per month. This change is in line with our goal to offer sustained and improved services.
The subscription model allows us to plan more effectively for future updates and features. It ensures that we can continue to offer top-quality financial management tools while keeping Cashculator accessible and updated.
We are thrilled to unveil Cashculator 2.2, a version that is more powerful, accessible, and user-friendly than ever before. For more detailed insights into each feature, stay tuned for our upcoming individual articles.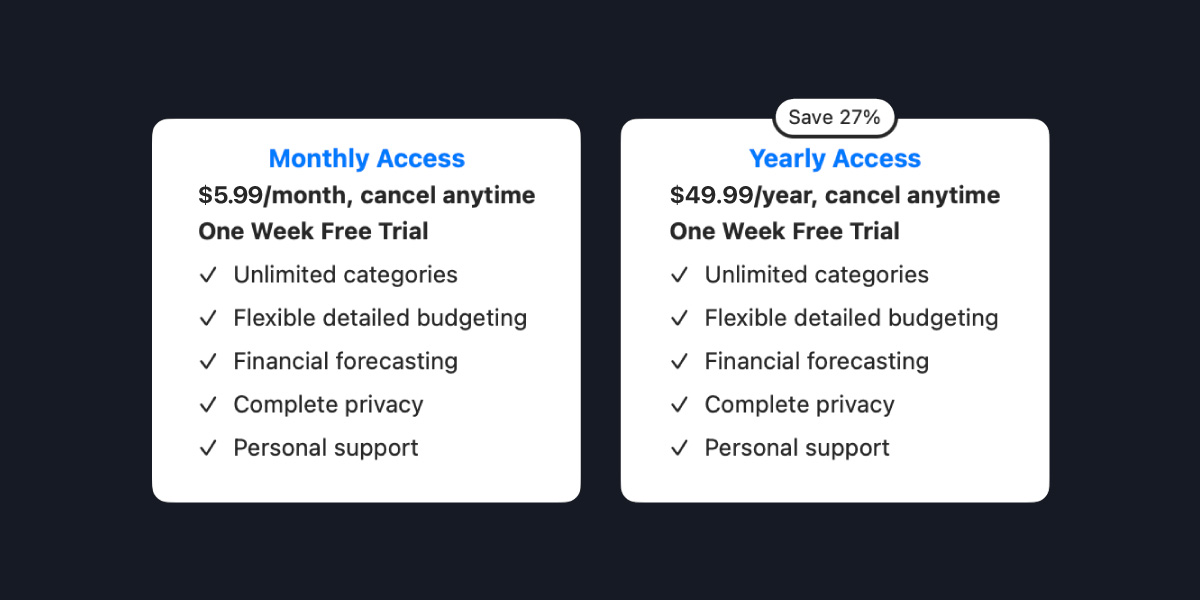 As always, we are here to support you in your financial journey. Feel free to reach out to us at support@apparentsoft.com, or join the conversation on our Discourse forum.
Thank you for being a part of the Cashculator community. Happy budgeting!
Ready to take control of your spending?
Wish you could forecast future income, expenses and cash flow? Check out Cashculator — Personal Finance today.
Learn how the program works using the free version, then choose a monthly or yearly subscription to unlock unlimited income and expense categories.